For Canonization and Beatification of JUSTO TAKAYAMA UKON
The Beatification of JUSTO TAKAYAMA UKON held at noon on Tuesday, February 7th, 2017 in Osaka-Jo Hall. Please look at the web page for details "Catholic Bishops' Conference of Japan".
And also, a mass celebrating the Beatification of JUSTO TAKAYAMA UKON held on Thursday, February 9th, 2017 at Kanazawa Catholic Church. The mass presided over by Prefect of Congregation for Causes of Saints, Cardinal Angelo Amato on behalf of Pope Francis.
The Sacrament of Confirmation
On September 30 (at 10 o'clock Mass), the Sacrament of Confirmation will be celebrated by our Bishop.
Those who want to receive this sacrament, please
Fill the application card.
Attend the preparation meetings as follows.
September 2 and 9 (Sundays) p.m. 3 ~
September 23 (After the English Mass)
GOD IS COMPASSION AND LOVE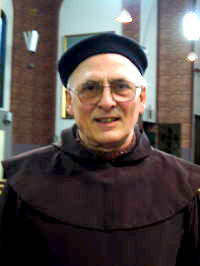 If we think of God and of how He appears to us in the Scriptures, which tell the history of His dealings with people, the thing which stands out is God's compassion and love. Our picture of God is not left to our imagination. God showed us what He was really like through the life and death of His only Son, Jesus Christ. Jesus put it in this way: "to have seen Me is to have seen the Farther" (Jon 14:9). Our idea of a Compassionated God can be confirmed when we think of the life of Christ. Here God's compassion is expressed in a real way through the living Christ. Christ cared very much about the needs of others, the sick as well the sinners; He was moved to pity by death and sorrow and mourning; He wept at the thought of the suffering that was to befall the people who were rejecting HIM.
Finally, since his compassion had no end, He gave his life out of love for each of us.
"Be compassionate as your Farther (God) is compassionate" (Luke. 6: 36)
Fr. Cipriano Bontacchio
You can read past messages in here.