For Canonization and Beatification of JUSTO TAKAYAMA UKON
The Beatification of JUSTO TAKAYAMA UKON held at noon on Tuesday, February 7th, 2017 in Osaka-Jo Hall. Please look at the web page for details "Catholic Bishops' Conference of Japan".
And also, a mass celebrating the Beatification of JUSTO TAKAYAMA UKON held on Thursday, February 9th, 2017 at Kanazawa Catholic Church. The mass presided over by Prefect of Congregation for Causes of Saints, Cardinal Angelo Amato on behalf of Pope Francis.
The Sacrament of Confirmation
On September 30 (at 10 o'clock Mass), the Sacrament of Confirmation will be celebrated by our Bishop.
Those who want to receive this sacrament, please
Fill the application card.
Attend the preparation meetings as follows.
September 2 and 9 (Sundays) p.m. 3 ~
September 23 (After the English Mass)
WE BELIEVE IN THE FORGIVENESS OF SINS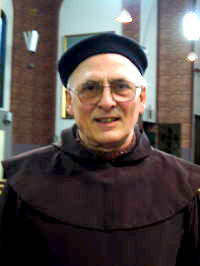 The Baptism is the first and chief Sacrament of forgiveness of sins because it unites us with Christ, who died for our sins and rose for our justification.
Our Lord Jesus tied the forgiveness of sins to faith and Baptism."Go into the world and preach the Gospel to the whole creation. He who believes and is baptized will be saved" (Mk: 16, 15-16).
When we made our profession of faith while receiving the holy Baptism that cleansed us, the forgiveness we received then was so full and complete that there remained in us absolutely nothing left to efface, neither original sin nor offences committed by our own will.
Yet the grace of Baptism delivers no one from all the weakness of nature. On the contrary, we must still combat the movements of concupiscence that never cease leading us into evil. For this reason, the Risen Christ entrusted to the Church the power to forgive sins when He gave the Apostles the Holy Spirit."Receive the Holy Spirit. If you forgive the sins of any, they are forgiven; if you retain the sins of any, they are retained" (Joh: 20, 22-23)
It is through the Sacrament of Penance (Confession) that the Baptized can be reconciled with God and with the Church.
There is no sin, however serious, that the Church cannot forgive. There is no one, who may not confidently hope for forgiveness, provided his repentance is honest.
Jesus Christ, who died for all men, desires that in his Church the gates of forgiveness should always be open to any one who wants to turn away from sin.
By Christ's will, the Church possesses the power to forgive the sins of the Baptized and exercises it in the Sacrament of Penance Confession).
Fr. Cipriano Bontacchio
You can read past messages in here.